LC-6162, Rechargeable Battery-powered Wi-Fi Camera
Features
HD Video
Delivers clear high-definition video quality.
Greater Field of View
Gives a field of view around 130 degrees.
Magnetic Mounting Mechanism
Moves freely on any metal surfaces.
Battery Power
Energy-efficient design of battery power.
Waterproof
Suitable for outdoor applications.
Motion Alarms
Alarms when motion is detected.
Totally Wire-Free
No cord or cable is needed.
Extremely Portable
Just put it where you want to see.
Easy Installation
Takes only seconds to install.
Free Mobile App
Available on Google Play and APP Store.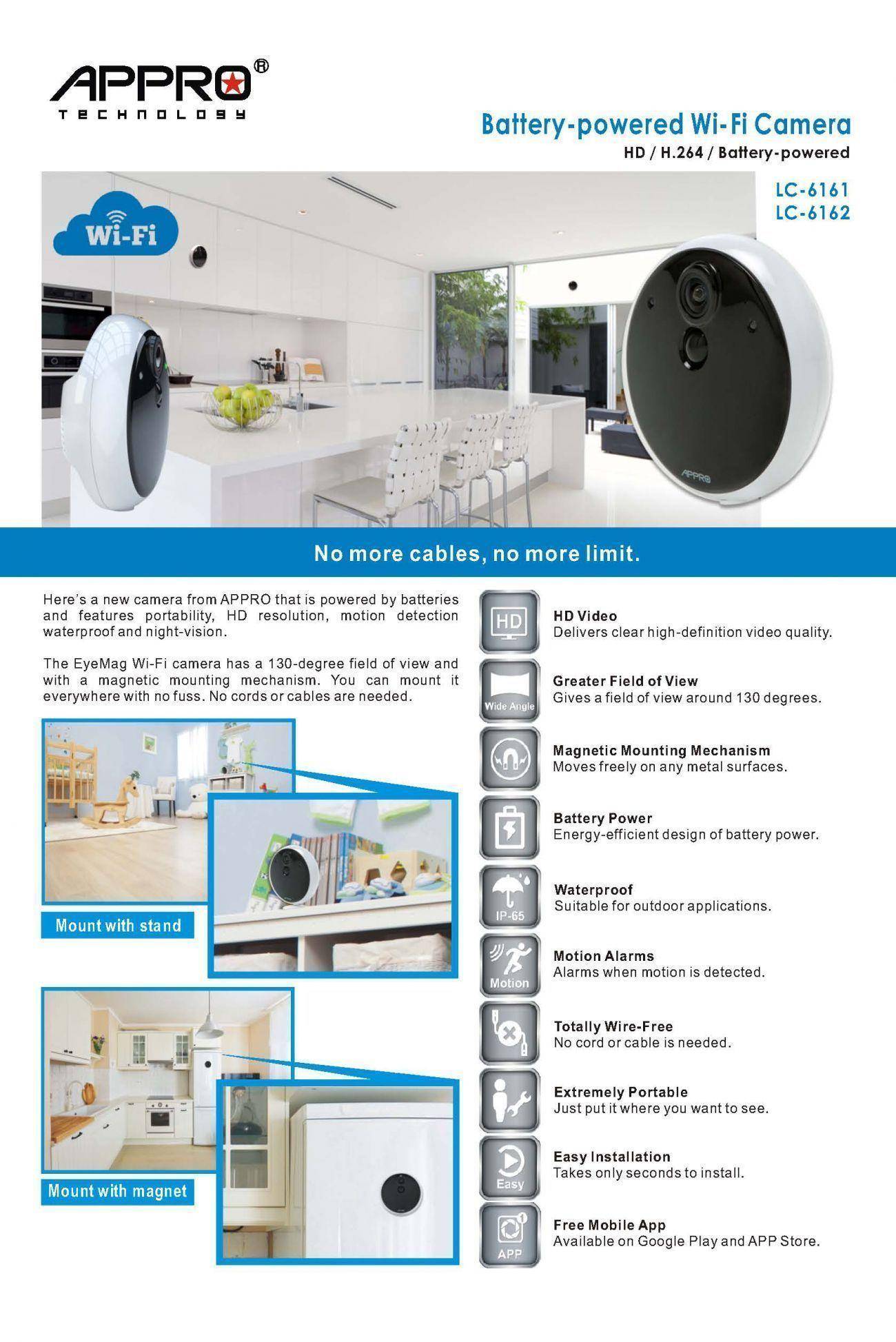 Previous Project | Previous Page | Next Project